The first floor of Rauma Maritime Museum holds the permanent exhibition, the temporary exhibition, the museum shop and the navigation simulator JENNY II. The showcases between the first and second floor display mini-exhibitions regarding interesting people or themes. The tower on the second floor has its own space for smaller exhibitions and art. 
Current museum exhibitions: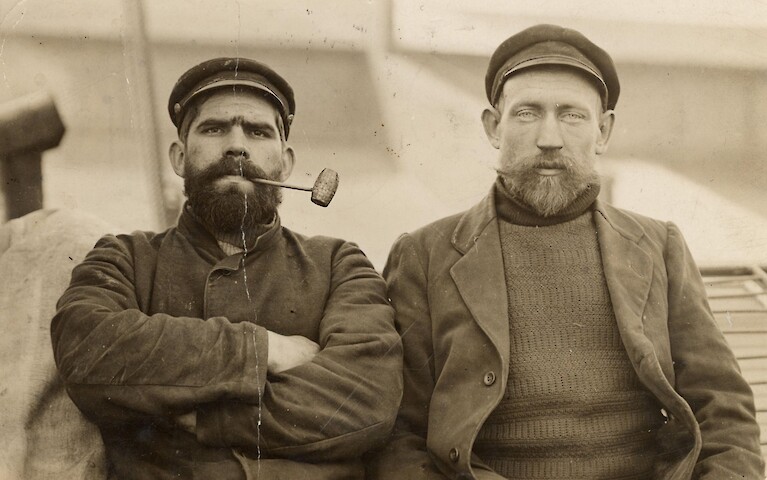 Permanent exhibition: The city of Rauma might not exist without the sea and the waterfront. The cultural maritime heritage of the region is presented in the Maritime Museum. The permanent exhibition displays not only the ships, stories and atmosphere of the sailing ship era, but also the lifestyle of seamen during that time. The former Nautical College building is the perfect place to tell about the history of maritime training in Rauma. Local shipbuilding, which has a history reaching back for at least five centuries, is also one of the main themes present in the museum.
The Guide Compass is a mobile guide that is accessible with your own smartphone, tablet or other device that you can use to connect to the internet via the visitor network in the Maritime Museum.
Read more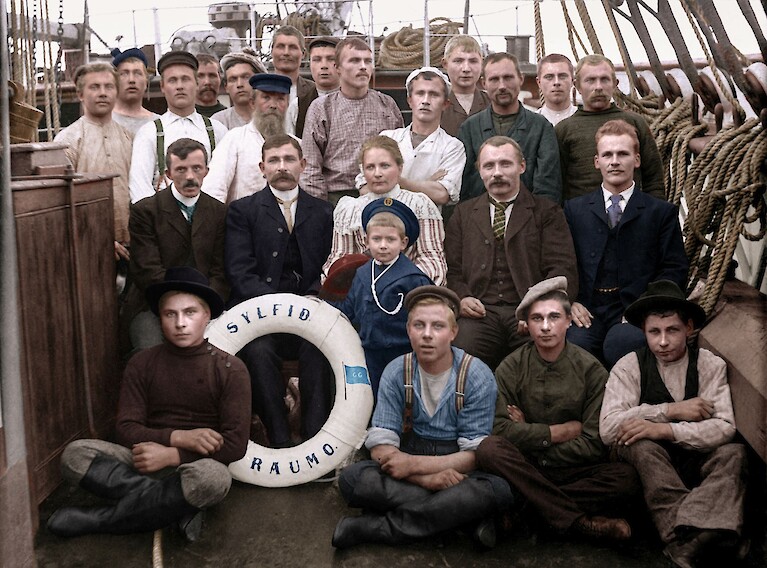 Temporary Exhibition: The exhibition, Take down the sails – Memoirs from a bygone world, introduces the individuals and communities that recorded the changes in local and global seafaring during the 19th and early 20th centuries. As ships sailed further away from Finland and steamers started to gradually replace sailing ships, the seafarers were expected to master new skills. With the occuring changes, the seamen working on board the sail ships realised that what they were experiencing then and there, would gradually disappear. The seamen then started to record their experiences through photography, writing and later also audio memoirs.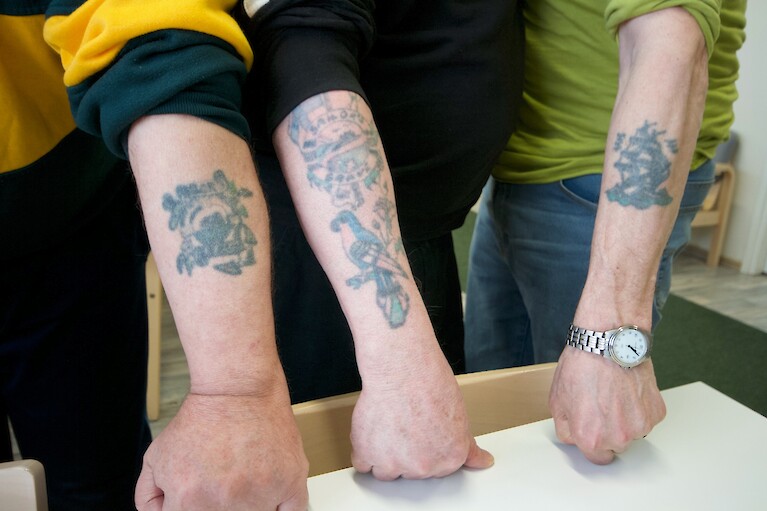 Staircase mini-exhibition: In the spring of 2020 Rauma Maritime Museum received a significant donation of photographs depicting Finnish seamen's sailor tattoos. The photographs were donated by Jari Ruotsalainen, PhD, who wrote his dissertation on Finnish sailors' tattoos. He continued his research on the subject by photographing and collecting over forty images of different sailor tattoos from Finnish seamen all over the country . The staircase mini-exhibition displays pictures from the donation by Ruotsalainen and also older images from the collections of Rauma Maritime Museum. 
The tower and online exhibition: Merikoulu 1880– mini-exhibition presents the 140 year history of maritime training in Rauma. The online exhibition offers supporting material to the mini-exhibition located in the tower. The exhibition was created in cooperation with the Satakunta University of Applied Sciences maritime degree programme. The exhibition is on display from June 26th to September 26th 2020. Find out more about the online exhibition by clicking the link below!
Merikoulu 1880-