The first floor of Rauma Maritime Museum holds the permanent exhibition, the temporary exhibition, the museum shop and the navigation simulator JENNY II. The showcases between the first and second floor display mini-exhibitions regarding interesting people or themes. The tower on the second floor has its own space for smaller exhibitions and art. 
Current museum exhibitions: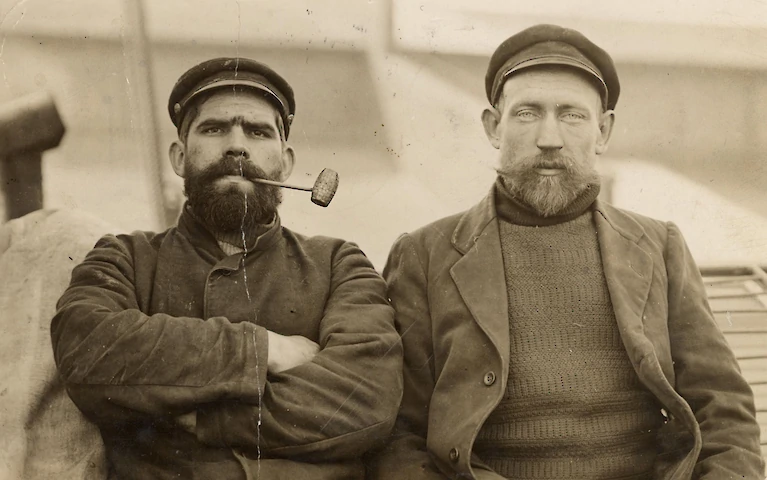 Permanent exhibition: The city of Rauma might not exist without the sea and the waterfront. The cultural maritime heritage of the region is presented in the Maritime Museum. The permanent exhibition displays not only the ships, stories and atmosphere of the sailing ship era, but also the lifestyle of seamen during that time. The former Nautical College building is the perfect place to tell about the history of maritime training in Rauma. Local shipbuilding, which has a history reaching back for at least five centuries, is also one of the themes present in the museum. 
The Raumanmeri exhibition was opened in December 2021. It focuses attention to sustainable use and protection of seas. Local action is the first step toward a greater change. The Bothnian Sea so familiar to us in Rauma is part of a large whole. The most common debris in waterways is plastic. The exhibition also tells the history of good and bad plastic.
The Guide Compass is a mobile guide that is accessible with your own smartphone, tablet or other device that you can use to connect to the internet via the visitor network in the Maritime Museum.
Read more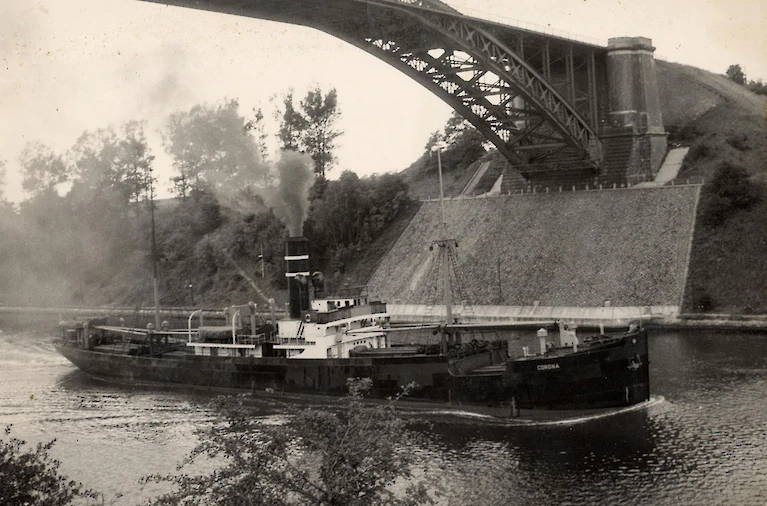 Temporary Exhibition: Seafarers in times of emergency 
It is the task of seafarers to bring their ship with its cargo – as well as themselves – safely to the port of destination. The hazards and emergency situations that seamen face remain largely the same in the course of history. Wars and political turmoil, contagious diseases, accidents at work, and extreme weather conditions can confront a seaman far away from home. The exhibition is open until the 16th of December 2023.
Photo: Jaakko Peltonen was interned from s/s Corona. The photo was taken earlier in Kiel Canal. Rauma Maritime Museum, Foto-Renard, Kiel.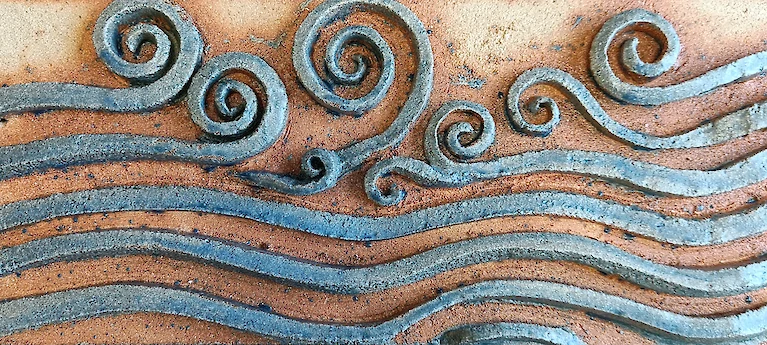 Tulossa
TORNI: AALLOILLA
1.6. - 31.8.2023
Sanataiteilija Nina Rintala, keramiikkataiteilija Kirsi Backman ja äänitaiteilija Heikki Vastiala
"AALLOILLA" on monitaiteinen näyttelykokonaisuus, joka toteutetaan museon pyöreään, kierreportaiden halkomaan tornitilaan, kahteen kerrokseen. Näyttely pohjautuu Rintalan keväällä julkaisemaan Merenalaiset hulmuavat osat -runoteokseen, sen innoittamiin mielikuviin ja ääniin. Näyttely on moniaistillinen kokemus, jossa keraamiset veistokset, tilassa soiva äänimaailma sekä Ninan lausumat runot kuljettavat sinut elämän meren kuohuihin ja syvyyksien myyttisiin, lumoaviin maailmoihin.