The Guide Compass is a personal guide to the exhibitions. It can be accessed by the visitors' own mobile devices. The Guide Compass functions in the museum's wireless visitor network, on any device equipped with a WiFi connection and a browser. The Guide Compass is bilingual (Finnish and English).
Due to official guidelines for prevention of Covid-19 infections, the Lighthouses remain closed until further notice.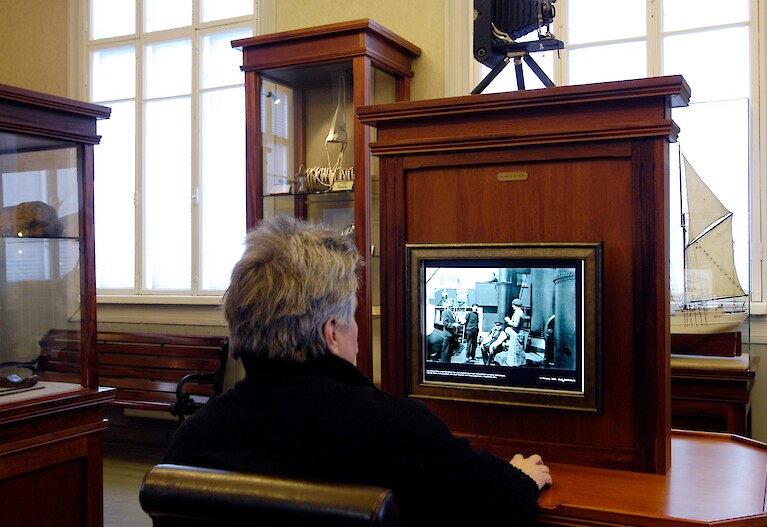 The "lighthouses" are computer terminals that provide access to detailed information on local and global maritime history, a selection from the museum's picture collections and digitized archival documents.