"

The purpose of Rauma Maritime Museum's collection is to preserve the local maritime heritage. Museum promotes the collection by exhibitions, publications and other suitable means.
English porcelain dogs, known as Staffordshire dogs, have been a common seamen's souvenir. RMM255.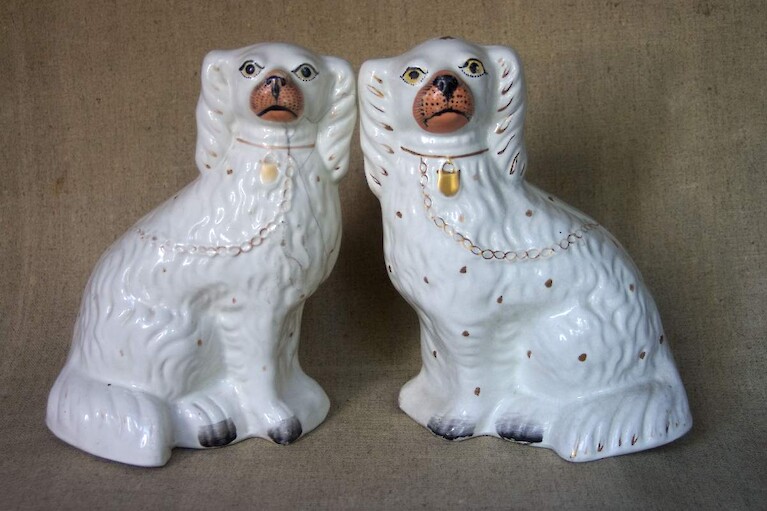 Rauma Maritime Museum's collections include objects, photographs, films, documents, letters, diaries, memoirs and oral history interviews. Personal objects of people, such as sailors, their families and shipbuilders are of particular value.
A curator from Rauma Maritime Museum joined ms Marjatta of Langh Ship for two weeks in January 2013 to document modern seafaring. A Chart, Logbook and the Ship's master's glasses on the bridge in Tornio, late night January 18th, 2013.